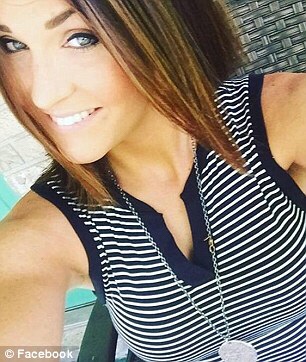 DailyMail  A married middle school science teacher has been arrested for allegedly conducting a sexual relationship with a 14-year-old male student. Stephanie Peterson, 26, was arrested in Wednesday morning in New Smyrna, Florida after the boy allegedly confided in his parents. The 8th grader told them that Peterson, whose married name is Ferri, picked him up occasionally from their home at 11pm and often spent hours with him in private afterwards. He also said that she sent him nude photographs of herself and that she had bought him marijuana and a 'bowl to smoke it'. The boy is said to have told his parents that the relationship made his grades suffer. Peterson was booked into county jail on a charge of lewd or lascivious battery and one count of transmitting harmful materials to a child.
After years of searching, we here at SportSmasher.com have found him, the luckiest boy in America. Smoking hot 26-year-old Florida teacher Stephanie Peterson was arrested, after one of her 14-year-old male students told his parents that his teacher Stephanie Peterson had been sending him nude photos, and that she bought the student marijuana. The student told his parents that the relationship escalated and his teacher would pick him up at 11pm, the two developed a sexual relationship, which led to the patents to notify authorities who arrested Stephanie Peterson for lewd or lascivious battery and transmitting harmful materials to a child. This kid does not know how good he had it, when I was a teenager, my entire life revolves around trying to score weed and get laid with mixed results on both. This lucky little bastard had his piping hot teacher buying him weed, sending him nudes, and (apparently based on the charges) had a sexual relationship with his teacher. This kid was living out every American boy's fantasy, and he screwed it up by telling his parents, which we guarantee he will deeply regret during lonely nights in his 20's. It's not a crime if the victim jerks off to it retroactively, and I guarantee in ten years this kid will be enjoying the nude photos that Stephanie Peterson sent him, and kicking himself for screwing up a situation that is straight out of a Naughty America porno.
For those of you who think that we here at SportSmasher.com are going overboard about how hot Stephanie (Peterson) Ferri is, look at that fishing picture (nice red drum) then compare it to every teacher you had growing up, an we rest our case. Stephanie Ferri is easily the hottest sex scandal teacher we have posted since Texas anatomy teacher Sarah Fowlkes was arrested for giving out Sex Ed lessons to a student last March. We have blogged a lot of teachers who have been busted having sex with students between the two, but the students in those two stories are especially lucky, their teachers were just hotter than the others.
For More Teachers Getting Busted For Sex With Students From SportSmasher.com CLICK HERE
Follow SportSmasher On Twitter
South Park nailed this "epidemic" of hot teachers banging their young students:
And of course it happened in Florida: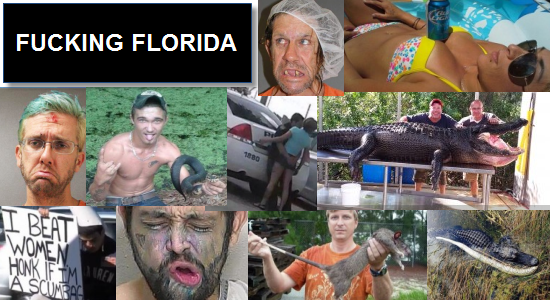 This concludes another chapter of "Fucking Florida: Tales From America's Most Fucked Up State" for more, click the ""Fucking Florida" tag on this page.