TheSmokingGun  A Florida man became "angry with rage" and struck his live-in girlfriend after she made "provocative statements about Tom Brady" as the couple watched the Super Bowl Sunday evening, cops charge. According to a police report, Allen Tusing, 39, was viewing the football game with the victim in the bedroom of the Palmetto home they share. After the woman, 39, "started to make provocative statements about Tom Brady," Tusing became upset and first smashed his plate of food on the floor. Tusing then allegedly pushed his girlfriend onto the bed and, as he held her arms down, struck her "on the right side of her mouth area." Tusing's son witnessed the incident and told police that his father warned the 39-year-old victim, "Hit me and I'll hit you again." The report does not further describe the victim's apparently derogatory comments about the New England Patriots quarterback. Tusing fled the home after the attack, but returned several hours later. He was arrested around 10:30 PM on a misdemeanor domestic battery charge. Seen above, Tusing was released yesterday from the county jail after posting $500 bond. He is next due in court on March 6.
Do not insult Tom Brady around Florida man Allen Tusing, he knows Tom Brady is the GOAT, and when his girlfriend made fun of Tom Brady during the Super Bowl she faced physical consequences. As the New England Patriots lost Super Bowl LII to the Philadelphia Eagles, Allen Tusing's girlfriend made derogatory comments about Tom Brady, which through Allen Tusing into a rage. Tusing smashed a plate on the floor, then threw his girlfriend onto a bed and struck her in the face, ultimately fleeing the scene when police were called. Tusing later returned to the scene, where he was arrested, and he faces misdemeanor domestic battery charges. Sure Tom Brady is the greatest of all-time, but there is plenty to make fun of him for, the guy just released a documentary in which he makes out with his son. Probably should have cut that scene, TB12, it was weird.
Only in Florida: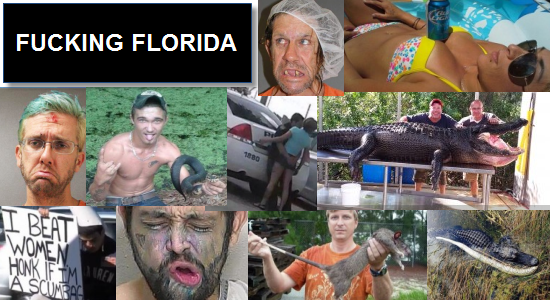 This concludes another chapter of "Fucking Florida: Tales From America's Most Fucked Up State" for more, click the ""Fucking Florida" tag on this page.