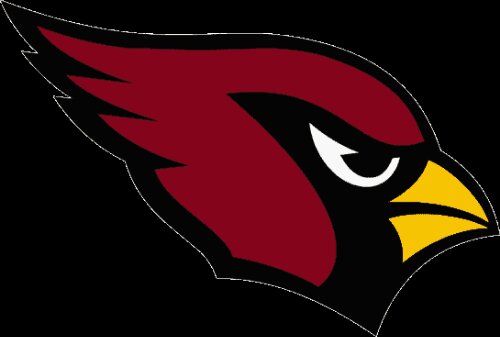 The Arizona Cardinals currently hold the thirteenth pick in the 2012 NFL Draft, which is now just eight days away. Over the past 24 hours I have started to hear rumors that the Cardinals have been very active and many teams do not expect them to be selecting thirteenth overall. They are trying to move up, because they fear their targets will have already been selected by the thirteenth pick.
The rumors I am hearing have the Cardinals linked to three players, either Oklahoma State wide receiver Justin Blackmon, Notre Dame wide receiver Michael Floyd or Iowa offensive tackle Riley Reiff. We know for a fact that the Buffalo Bills, who hold the tenth pick in the draft, are interested in both Reiff and Floyd, and expected one of these players to be available.
If Arizona is sure that they want to land one of these players, would a team like the Rams at sixth overall, the Jags at eighth, or the Panthers at ninth be willing to slide back to the thirteenth pick and obtain additional later round draft picks from the Cardinals in the exchange allowing Arizona to leapfrog Buffalo and select their target?
Most experts think the Rams will target Blackmon sixth overall, but recently I have hears rumors that new Rams coach Jeff Fisher covets a defensive tackle such as LSU's Michael Brockers, Memphis' Dontari Poe or Mississippi State's Fletcher Cox and some of these players should be available at thirteen.
Everyone seems to project the Panthers to be targeting one of the above defensive linemen, along with defensive ends such as UNC's Quinton Coples, South Carolina's Melvin Ingram or fast rising South Carolina cornerback Stephon Gilmore, so moving back a few spots may not be an issue for the Panthers.
I think the Jaguars are currently one of the tougher teams in the draft to predict their thought process at the present time.
Will Arizona make a move to get ahead of Buffalo to select a receiver or offensive tackle? Stay tuned. It's the first of the many NFL Draft rumors we will be hearing a lot about in the coming days.
NOTE: There have also been reports circulating that the Cardinals are looking to trade down and acquire more picks. Either way, it seems that they are not content with the talent they expect to be available at thirteen, and are weighing moving one way or the other.