Fox32 A Florida man with a feast stuffed in his pants was arrested trying to sneak out of a grocery store, police said. Maeli Alvarez-Aguilar, 26, was taken into custody on a petty merchant theft charge after walking out of the Rines Market IGA store in Indiantown on Dec. 15, the Martin County Sheriff's Office told Fox News on Tuesday. An arrest affidavit viewed by TCPalm.com said Alvarez-Aguilar "removed a full rack of ribs from his waistband." A further search uncovered nine pieces of fried chicken, two packs of hamburger buns and some mashed potatoes, and police said Aguilar-Alvarez – who smelled of booze and was intoxicated – swiped the items from the store.
If your family is starving, and you steal a loaf of bread from a store to feed them like Jean Valjean in Les Misérables, we all get it. In that situation you should get a slap on the wrist for stealing from a store. However in Florida, my man Maeli Alvarez-Aguilar stole an entire barbecue. Maeli Alvarez-Aguilar had a rack of ribs, nine pieces of friend chicken, hamburger buns, and mashed potatoes down his pants when he was arrested. I hope, for the sake of everyone who was planning on attending Maeli Alvarez-Aguilar's barbecue, the mashed potatoes were in some sort of container. If you're stealing out of necessity, we can look the other way, but stealing an entire barbecue feast is just plain ridiculous.
Only in Florida: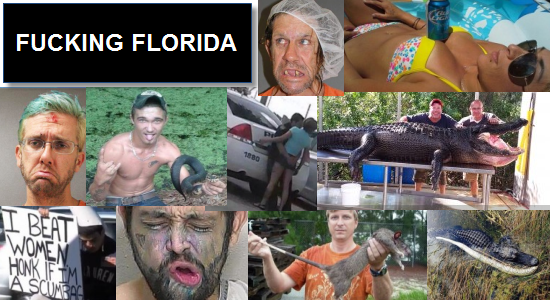 This concludes another chapter of "Fucking Florida: Tales From America's Most Fucked Up State" for more, click the ""Fucking Florida" tag on this page.