LawAndCrime A Florida woman is accused of pleasuring herself on a cop's arm. Nicole Shankster, 34, was booked late last Tuesday on disorderly intoxication in a public place and battery on a law enforcement officer, according to Pinellas County jail records. Cops said Shankster acted out that day. And by acted out we mean masturbated. A female police officer said she tried to stop her, but the suspect "did intentionally sexually satisfy herself on my left arm and lick my right arm while I was restraining her from masturbating while in police custody." The intoxication charge is just a second-degree misdemeanor punishable by up to 60 days in jail. That battery charge is decidedly heavier. Normally, this would just be a first-degree misdemeanor, but this is being treated as a third-degree felony since the alleged victim is a cop. Shankster faces up to five years in prison for that. Shankster is being held on $5,100 bond and is awaiting trial.
It took all year, but finally, we may have found my favorite headline of 2017. A Florida woman named Nicole Shankster was being arrested for disorderly intoxication in a public place and battery, when during her arrest, she began rubbing her genitals on the arresting officer's arm in an attempt to masturbate. Maybe Nicole Shankster has a fetish for women in uniform, or maybe Nicole Shankster just finds handcuffs irresistibly kinky, but there is a time and a place for masturbating and while getting arrested is neither the time or the place. Nicole Shankster may have got off during her arrest, but it's unlikely she will get off on these charges, she is being held on $5,100 bond and is awaiting trial.
Only in Florida: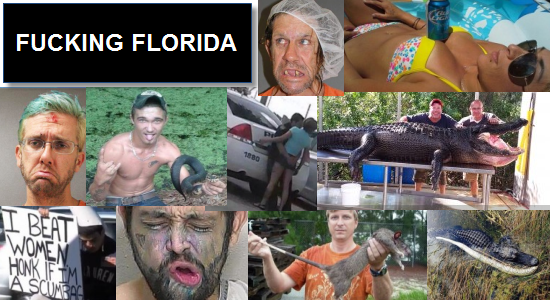 This concludes another chapter of "Fucking Florida: Tales From America's Most Fucked Up State" for more, click the ""Fucking Florida" tag on this page.