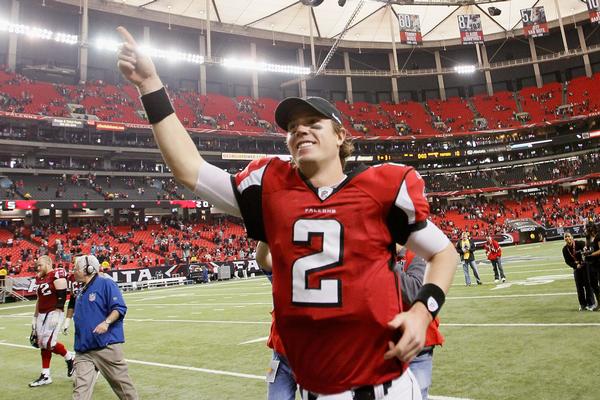 As featured on the Comedy, Food, Sports Podcast… SportSmasher has released our NFL Midseason Awards.  Let's get right into it!
There are a couple of options here, but I give the nod to Matty Ice.  It's hard to not give this award to a QB with an undefeated record.  Peyton Manning was a close second for me… but I think he gets Offensive Player of the Year at this point and MVP goes to Ryan.  Another honorable mention is Arian Foster - who is putting up monster numbers as always in Houston.
Defensive Player of the Year - J.J. Watt
Hard not to automatically give this one to Watt.  He is off to a monster season and not everything he does shows up in the stat sheet.  As a side note, I can't ever remember a player who bats down this many balls.  Charles Tillman is a close second for me.  He is a turnover machine who has quietly put together a potential HOF career.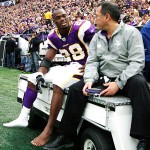 Comeback Player of the Year - Adrian Peterson
This one is a no brainer for me.  I'm sure Peyton will get some votes, but nobody expected AP to lead the league in rushing at this point.  He had a BRUTAL injury late last season and was a major red flag heading into the season.  He looks like the normal ADP that we have come to expect… easy one for us here!
Offensive Rookie of the Year - Andrew Luck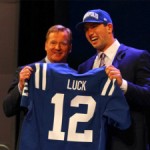 Luck is as unreal a prospect as we expected.  He sees the field and makes veteran decisions in just his first season.  He has taken the worst team in football and put them right into the playoff hunt with a 6-3 record.  RG3 had early season votes here and he is certainly exciting but we are giving the nod to Luck in this category.  Honorable mentions to the RBs as well… Dough Martin and Trent Richardson are putting up nice seasons.
Worst Team - Jacksonville Jaguars
The Jaguars sure do suck.  They are the suckiest bunch of sucks to ever suck.  Seriously… MJD is hurt and he may be their only offensive player.  The turnover machine Kansas City Chiefs give them a run for their money here… but we are saying the first pick in the draft will go through Jacksonville.
Best/Worst Haircut - Tiquan Underwood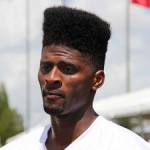 As featured in a SportSmasher Article, Tiquan Underwood of the Tampa Bay Bucs takes home both of these awards.  Dude has the Kid N Play high top working horrifically awesome this year.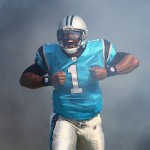 Biggest Disappointmentt - Cam Newton
This one is pretty chalk.  Cam has been a huge disappointment.  It started during the second half of last year though… Hard to completely blame him with the lack of weapons he has on offense.  Honorable mentions go out to Michael Vick, Tony Romo, and the entire Saints Defense.
Biggest Injury - Darelle Revis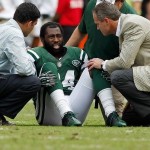 Im bias here, sure… but Revis' injury has completely derailed the Jets season.  Rex can't call the defensive schemes that he has grown accustom to and Kyle Wison is a total bust and shouldn't see the field.  Lots of other big injuries though… Greg Jennings, DeMarco Murray, and MJD were big.  And who can forget Jake Locker's injury in Tenn.  The Bald Eagle had to sore again b/c of that one!
Reminder, you can listen to us break down these NFL Midseason Awards on this week's Comedy, Food, Sports Podcast.