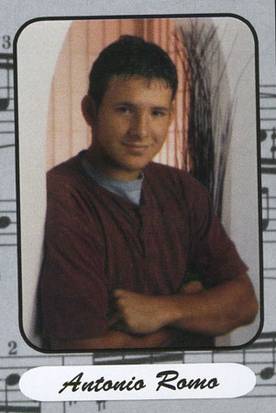 As I read early NFL predictions, the experts are again picking the Cowboys to win the NFC East and as a Super Bowl contender, and I cannot figure out the reasoning behind it. I'm surprised because I actually think the Cowboys got worse during the 2012 offseason.
The Cowboys made fixing their secondary a huge priority this offseason, and while they made some great additions and needed subtractions, I cannot help but think I would have gone about the offseason differently.
Dallas signed free agent cornerback Brandon Carr, the best player available at his position on the open market, and a huge upgrade. They also released veteran cornerback Terrence Newman, which they needed to do, after he basically cost them the season finale and the NFC East title in a terrible performance against the Giants in week 17. These moves gave the Cowboys a true number one cornerback who had some nice depth behind him (Mike Jenkins, Orlando Scandrick, Mario Butler) and got rid of some dead weight in Newman.
In the 2012 NFL Draft, the Cowboys traded up to the sixth overall pick, and targeted the same need that they made a priority in free agency when they selected talented LSU cornerback Morris Claiborne. Dallas had to trade their first and second round picks in the draft to the Rams for the right to select Claiborne. Cornerback is now an incredibly deep position on the Dallas roster and will be a major strength of the organization in 2012.
Dallas made two major upgrades at cornerback, however, I feel that their organizational depth took a hit and they will struggle at the following positions in 2012:
Safety - The starting safeties for the Cowboys in 2012 are projected to be Gerald Sensabaugh and Brodney Pool. This will be one of the worst starting safety tandems in the entire league, and will be a major weakness for Dallas again in 2012. Both Sensabaugh and Pool struggle in deep pass coverage and are not considered playmakers at the safety position. Pool spent last year with the Jets, but was not offered a contract, and ended up in Dallas. Since Dallas had already signed cornerback Brandon Carr in free agency, I expected them to target a different position when they traded up during the draft, and thought the pick would be Alabama safety Mark Barron. Instead they took Claiborne, and while the additions of Carr and Claiborne make cornerback a major strength, safety looms as a huge weakness in the Dallas defense.
Wide Receiver - A strength of the Cowboys over recent years, I see a lot of question marks on the Dallas wide receiver depth chart entering the 2012 season, and the Cowboys will need several players to step up in an increased role if their offense is to be successful. The Cowboys are still strong at the top of the depth chart with Miles Austin and Dez Bryant, two outstanding options in the passing game and potential All Pro players if the can stay healthy (both players have missed significant time due to injuries over the past few seasons). However Dallas lost wideout Laurent Robinson to the Jacksonville Jaguars in free agency, a player who contributed 54 receptions for 858 yards and 11 touchdowns, leading the team in each category. Dallas is now counting on a bunch of players to fill this void, including Kevin Ogletree, Dwayne Harris, Andre Holmes and rookie Danny Coale, not exactly household names. If one of these players does not step up in their increased role, or their is another injury to Austin or Bryant, it could be a long year for quarterback Tony Romo (pictured above) and the Dallas Cowboys offense.
Tight End - Dallas still has one of the best tight ends in the NFL, Romo's favorite target, Jason Witten at the top of the depth chart. However Witten is a much better receiver than blocker, and will be relied on heavily in the passing game this season, as you can tell by the receiver depth chart above. Dallas lost second string tight end Martellus Bennett to the hated rival Giants in free agency, and he will be missed more than Dallas fans think. While Bennett is a knucklehead and makes mistakes, he is probably the best run blocking tight end in the NFL, and his blocks sprung many of Dallas' big plays in the rushing game in 2011. Dallas will likely be relying heavily on sixth round draft pick James Hanna to pick up the slack at tight end.
Offensive Guard - While the Cowboys are set at offensive tackle (Doug Free, Tyron Smith) and Center (Phil Costa) they really could have used an upgrade at offensive guard, where starters Mackenzy Bernadeau and Bill Nagy could be a major problem. I was surprised that Dallas did not pursue talented guards Carl Nicks (Bucs) or Ben Grubbs (Saints) on the free agent market. Unless some of their deep roster guard depth has developed during the off season, this could be a big weakness in Dallas next season.
What I would have done differently - I think that acquiring two cornerbacks this offseason was a luxury for Dallas, and I while both players (Carr and Claiborne) are better than what the Cowboys had on the roster, I would have gotten one or the other. Not both. Mike Jenkins is a decent second corner, and Dallas could have filled other holes instead. I would have either:
1) Signed Carr in free agency. Traded up and selected Alabama safety Mark Barron or stayed with my original pick and selected Stanford guard David DeCastro. I would have also, then kept my second round pick, where I could have selected a wide receiver to replace Laurent Robinson.
2) Signed one of the offensive guards (Nicks or Grubbs) in free agency. Traded up in the draft and selected Claiborne.
I think the addition of two players who play the same position left too many holes on the Dallas roster, which they will struggle to fill in 2012. I have some serious questions about the Cowboys roster depth that need to be answered if they are planning on competition with the New York Giants and Philadelphia Eagles for the NFC East title.