We are now just three days away from the 2012 NFL Draft and the excitement and speculation is growing daily. Sportsmasher.com has been listening to the rumors and predictions since the first snap of the 2011 college football season and we are ready to unleash a final edition 2012 Mock Draft (Version 5.0). During the first four NFL Mock Drafts we have released I have toyed with some ideas, however this is what I think WILL happen on Thursday night. Get ready! (NOTE: I do not mock trades, but I discuss trade options in the paragraphs below the picks, so make sure you read the whole thing!)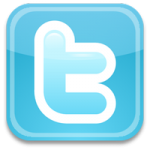 Don't forget to FOLLOW US ON TWITTER!
Let's get into it:
01) Indianapolis Colts – Andrew Luck, QB – Stanford – Peyton Manning is now in Denver and the future of the Colts belongs to the best pure quarterback prospect we have seen in over a decade, Andrew Luck, who will be selected with the first pick in the draft. The Colts will start fresh with Luck, but he will need a lot of help, as the only receiving threat they are really retaining from last season's roster is Reggie Wayne and many longtime Colts have left town this offseason during the rebuilding effort. Luck is unquestionably the right pick for the Colts, but they will need to have a few excellent drafts in a row to land Luck a great supporting cast, like Manning once had in Indianapolis early in his career.
Unchanged from Mock 4.0
02) Washington Redskins – Robert Griffin III, QB – Baylor – The Redskins were able to beat the Cleveland Browns offer and trade up to secure the second best quarterback prospect in the draft and ridiculous all around athlete Robert Griffin III, in an aggressive move that will cost the Redskins their first and second round draft picks in 2012 and their first round picks in 2013 and 2014. The Redskins are one of the most aggressive organizations in the league and they paid a huge price to have the right to select RGIII, then quickly added weapons for him in receivers Pierre Garcon and Josh Morgan by way of the free agent market. This team still has some issues, especially along the offensive line and in the secondary, but if RGIII is as good as advertised this move will be a home run for Washington.
Unchanged from Mock 4.0
03) Minnesota Vikings – Morris Claiborne, CB – LSU-  Rumors are flying that several teams are trying to trade up to the third pick overall and select Alabama running back Trent Richardson, including the New York Jets, Tampa Bay Bucs and several other teams, because they believe the Browns will take Richardson at fourth overall. The Vikings are interested in moving the pick, and I'm thinking that their ideal scenario is letting the Buccaneers trade up and leapfrog the Browns to select Trent Richardson, while the Vikings trade down to fifth overall and still select either USC offensive tackle Matt Kalil or LSU cornerback Morris Claiborne, while gaining extra selections in the later rounds. The rumor is that the Vikings are asking for a "King's Ransom" for this selection, and if the Jets would have to surrender their first round pick this year and in 2013 plus additional picks for the right to select Richardson, which I cannot see them doing. The Buccaneers would not have to give up as much to trade up from the fifth spot to select Richardson (fifth pick and some some mid-rounders) and the Vikings could still select one of their targets while landing one of their targets (Claiborne, Kalil or Justin Blackmon) with the fifth pick, and I could easily see this move happening. If the Vikings are unable to agree to a deal and are still picking third, for the first time, I do not think they will be looking to draft Kalil. If I was the Vikings I would definitely draft Kalil and, although he is not the best left tackle prospect I have ever seen (needs to get stronger, play lower) but he is very good and should be a borderline Pro Bowl player for years to come. I think that the Vikings are worried about their secondary, being that they have to face Aaron Rodgers, Jay Cutler and Matthew Stafford six times, and like Claiborne more than they like Kalil. I think the team does not think their offensive line is as bad as some of the "experts" say (I disagree) and they can find help in the later rounds. The talented LSU cover corner is the pick, I'm buying the hype.
Mock 4.0 Pick (Matt Kalil, OT – USC)
04) Cleveland Browns – Trent Richardson, RB – Alabama – Earlier in the draft process, I expected that Richardson would slide a bit, just based on the fact that running backs are a dime a dozen in the NFL and you can find good ones in the later rounds, but Richardson has proved that he is different. He is the best running back prospect to enter the league since Adrian Peterson in 2007, who is a powerful back in the running game and a threat in the passing game. The Browns offense is stagnant, and they have the luxury of two first round draft picks, and they can afford to lock up a surefire star in the running game fourth overall. If not, Richardson will not have to wait long, as Tampa Bay will gladly grab him with the fifth pick. NOTE: The Browns and Buccaneers both love running back Trent Richardson and the Browns have got to be concerned that the Buccaneers will trade up to the third pick (Vikings)  and select Richardson one slot ahead of them. If this happens, I think that the Browns will settle for Oklahoma State Wide Receiver Justin Blackmon fourth overall.
Unchanged from Mock 4.0
05) Tampa Bay Buccaneers – Matt Kalil, OT – USC – This is worst case scenario for the Bucs, as they have two players at the top of the list, Alabama running back Trent Richardson and LSU cornerback Morris Claiborne and in this scenario they are both gone. I am really getting the feeling today that the Bucs will trade up to the third slot and select Richardson, the Vikings will select either Kalil or Claiborne here and pick up an extra mid-round pick or two, it makes sense for both teams. If the Bucs do not make a move, they could easily miss out on their two targets, and could select Kalil here, an elite prospect in this draft. The Buccaneers are okay at offensive tackle, except I am not a fan of right tackle Jeremy Trueblood and think that Kalil would be an immediate upgrade. In the future, the Bucs could move Kalil to the left side, and switch current left tackle the massive Donald Penn to the right side. NOTE: I keep hearing buzz that the Bucs want to upgrade their linebacking corps and that Boston College middle linebacker Luke Kuechly is very high on their list. If the draft breaks this way, do not be surprised if the Bucs make a slight reach to draft the instinctive middle linebacker to upgrade their defense.
Mock 4.0 Pick (Morris Claiborne, CB – LSU)
06) St. Louis Rams – Fletcher Cox, DT – Mississippi State – The Rams are another team that I have heard rumors about since day one of the draft process and I have finally decided to buy into the hype in my final mock draft. I have heard that the Rams front office and new head coach Jeff Fisher understands that quarterback Sam Bradford needs weapons in the passing game, but the Rams have a ton of first and second round draft picks over the next few drafts due to trading the Redskins the second pick in this draft, and will not be forced into taking a receiver here as many draft experts seem to think they will. Fisher understands that there is no surefire elite wide receiver, like Calvin Johnson in this draft, and although they think Blackmon will be a nice player, I hear that the front office has very high grades on two defensive tackles Fletcher Cox and LSU's Michael Brockers. In this scenario, the Rams do not draft a wide receiver in the first round and instead grab the versatile Cox, and will target wide receivers (like Reuben Randle or Brian Quick) in the second round when they have to early selections thanks to the trade with the Redskins.
Mock 4.0 Pick (Justin Blackmon, WR – Oklahoma State
07) Jacksonville Jaguars – Justin Blackmon, WR – Oklahoma State – The Jaguars, according to several sources, are trying to trade this pick to acquire more selections and several teams (including the Eagles who are targeting Fletcher Cox, Michael Brockers or Mark Barron) are among the interested teams. Also reported interested teams include the Cardinals (who would target a receiver or Chiefs (who would target quarterback Ryan Tannehill. Even after signing wide receiver Laurent Robinson in free agency, the position is still a need for the Jags, whose passing game as abysmal in 2011. The Jaguars could use DeCastro or a pass rusher who could help the defense right away, however in this scenario they grab the best receiver in the class, Justin Blackmon, to help quarterback Blaine Gabbert.
Mock 4.0 Pick (Michael Floyd, WR – Notre Dame)
08) Miami Dolphins – Ryan Tannehill, QB – Texas A&M – I think this would be a horrible move for the Miami Dolphins. Listen, I think Ryan Tannehill has a shot to be a solid NFL quarterback down the road, but he needs to be developed. Tannehill is an athletic kid with a good arm (I have said a thousand times, he reminds me of Jake Plummer), he has the intangibles that all coaches love, but I would not touch him until the second round of the draft. If Miami drafts Tannehill, they will go with Matt Moore or David Garrard under center for at least half of this year, and they will likely struggle. They could find themselves with one of the first picks of the 2013 draft, which will feature a loaded quarterback class, and Tannehill on the roster along with other weaknesses. If I am Dolphins GM Jeff Ireland, I look to upgrade wide receiver (Blackmon or Floyd) or offensive line (Reiff or DeCastro) in the first round this year. The Dolphins will be the worst team in the AFC East next season (Bills, Jets, Patriots all better) and will have one of the top picks in the 2013 draft, where they can trade up to secure USC's Matt Barkley (like the Redskins did with RGIII) or another quarterback if need be. I like Tannehill, I think he has a shot, but Miami is an awful situation for any young quarterback to be going into. They have no weapons in the passing game and need help on the offensive line and defense, fix these areas, go with a veteran quarterback for a year.
Unchanged from Mock 4.0
09) Carolina Panthers – Quentin Coples, DE – UNC – The Panthers found their franchise quarterback in the 2011 draft by selecting Cam Newton first overall, and they instantly became a feared offensive unit, although they could really use another playmaker at wideout opposite Steve Smith. Carolina's problem was their defense, which was atrocious last season and turned every game into a shootout, and I expect them to focus heavily on this unit during the 2012 draft. Carolina has needs everywhere on defense and Quentin Coples is a local prospect coming out of North Carolina, who is as physically impressive as you'll see, but was disappointing on the field in 2011. Coples is a huge lineman (6'6 285lbs) who can play outside on rushing downs and inside on passing downs, and while it worries me that he never consistently dominated or became an elite pass rusher, but he has all the tools to develop into a force in the NFL. Reminds me a little of Giants' Pro Bowler Justin Tuck when he was coming out of Notre Dame due to his ability to play all over the defensive front. UPDATE: I hear that the Panthers like a few of the defensive linemen here, including Michael Brockers, Dontari Poe and Melvin Ingram, however I still think Coples makes the most sense. If either top receiver (Blackmon or Floyd) falls this far, they could be considered, along with offensive linemen Riley Reiff or David DeCastro. UPDATE #2: I am also hearing that the Panthers could be looking to trade down, acquiring more selections and allowing a team to select Michael Floyd ahead of the Bills. I have also heard Carolina likes South Carolina cornerback Stephon Gillmore, and he could be the selection here, so the Panthers clearly have a lot of options.
Unchanged from Mock 4.0
10) Buffalo Bills – Michael Floyd, WR – Notre Dame – I think that the Bills want a big target opposite wide receiver Stevie Johnson, and the 6'3 220lb playmaker Floyd could be the answer. Many scouts think that the Bills desperately need help on the offensive line, especially after losing left tackle Demetrious Bell in free agency (the Bills really didn't want him back) however I hear they are cold on Iowa right tackle Riley Rieff and will probably target offensive linemen later in the draft. I think that, if Floyd is on the board, he is the pick. If Floyd is gone, the Bills could look at linebacker Luke Kuechly, offensive guard David DeCastro or cornerback Stephon Gillmore with this pick. Do not rule out the Bills trading up for USC offensive tackle Matt Kalil if he unexpectedly slides far down the board.
Mock 4.0 Pick – Riley Reiff, OT – Iowa
11) Kansas City Chiefs – David DeCastro, OG – Stanford – The offensive line in Kansas City has been a huge problem over the past few seasons, and they took a major step in the right direction during free agency when they signed right tackle Eric Winston, when he was unexpectedly cut by the Houston Texans. The Chiefs could make another huge improvement on the offensive line, by selecting one of the safest picks in the draft, Stanford guard David DeCastro, with the eleventh pick. The Chiefs want to run the ball with Jamal Charles and the newly signed Peyton Hillis, and DeCastro may be the best guard prospect to enter the NFL in a decade, who is ready to start from day one. If DeCastro stays healthy he should be a multiple time Pro Bowl player who should make a serious impact for whoever drafts him, and he would be a great fit in Kansas City. I have had the Cheifs selecting impressive Memphis nose tackle Dontari Poe over recent mock drafts, who was the most impressive player at the combine, however as scouts study his unimpressive tape, he has began to slide. Boston College linebacker Luke Kuechly could be an option as well, and would give the Chiefs one of the best linebacking corps in the NFL.
Mock 4.0 Pick – Dontari Poe, DT – Memphis
12) Seattle Seahawks – Luke Kuechly, MLB – Boston College – I have always thought that Kuechly would be a perfect fit in Seattle as he would be another leader of ther young, impressive defense, but when they signed veteran middle linebacker Barrett Ruud in free agency, this became much less of a need in Seattle. While Seattle could really use a pass rusher, and seems to be enamored with Texas A&M quarterback Ryan Tannehill for some reason, Ruud's best days are behind him and Kuechly would be an excellent pick for the Seahawks. Seattle will be lucky if Kuechly is still on the board, the tackling machine could be selected as early as fifth by Tampa Bay and will be an option for almost every team between there and the Seahawks' pick.
Mock 4.0 Pick (Michael Brockers, DT – LSU)
13) Arizona Cardinals – Riley Reiff, OT – Iowa – We know for a fact that the Cardinals do not seem to be in love with any of the players that they expect to be available with the thirteenth pick and they are trying to trade up (the rumored target is Notre Dame wideout Michael Floyd to play opposite superstar Larry Fitzgerald) or down to obtain more selections. In this scenario, the Cardinals get immediate help on their offensive line by drafting big Iowa offensive tackle Riley Reiff, who would immediately upgrade the position on the Cardinals. We have heard since the combine that several teams think Reiff is a better fit at offensive guard, due to his short arms, and he has been compared to fellow Iowa offensive lineman Robert Gallery (who was drafted second overall in the 2004 NFL draft by the Raiders and was a bust as an offensive tackle, but had a successful career as a guard), However, Arizona's offensive line is awful and their quarterbacks were injured due to constant pressure and devestating hits, so Reiff is a logical fit at right takle in Arizona.
Mock 4.0 Pick (David DeCastro, OG – Stanford)
14) Dallas Cowboys – Mark Barron, S – Alabama – I have been hearing in recent weeks that this pick is down to two players, Barron or Stanford guard David DeCastro, who they miss by one pick in this situation. I still find it hard to believe that if the draft shakes out like this, and surprisingly Melvin Ingram and Courtney Upshaw are on the board, that Dallas passes over them for Barron. I like Barron, and I understand that a complete revamp of the secondary was necessary for Dallas, but I still think of Barron as a late first round or early second round talent. The ideal situation for Dallas would be grabbing DeCastro here and Notre Dame safety Harrison Smith in the second round. If I am Jerry Jones, I take Ingram here, which gives you flexibility down the road opposite Demarcus Ware. As I said in mock draft 3.0, I have never been an Anthony Spencer fan and was surprised when Dallas franchised him, a player like Ingram could be much more productive. In this case, they go with Barron, who has experience behind a great 3-4 defense and continues to get better every year. NOTE: There is only one elite safety in this class, Barron, and there are several teams that want him. If Dallas really wants him, they may have to trade down to stay ahead of the division rival Eagles, who also are very interested in Barron.
Unchanged from Mock 4.0
15) Philadelphia Eagles – Michael Brockers, DT – LSU – There is little doubt that Michael Brockers is one of the most talented players in this draft, he is huge (6'5 322lbs) and extremely athletic for his size, and if he gets the right defensive line coach (Philly's Jim Washburn is the best in the business) he could be an absolute monster in a year or two. Brockers lacks polish and needs to add some strength, however the sky is the limit for this kid if he works hard and applies himself. Brockers could immediately become a starter and an effective part of a rotation in Philly, and he has Albert Haynesworth like potential (the young good one, not the old lazy one) down the road. NOTE: We also know Andy Reid loves drafting offensive linemen, and David DeCastro could be the pick here if he slides this far. The Eagles will look to strengthen the offensive line during this draft, but the signing of free agent tackle Demetrious Bell will not force them to do so in round one. The Eagles are also apparently interested in trading down to land Alabama safety Mark Barron or Mississippi State defensive tackle Fletcher Cox.
Mock 4.0 Pick (Fletcher Cox, DT – Mississippi State)
16) New York Jets – Melvin Ingram, OLB/DE – South Carolina – Dream scenario for Rex Ryan's Jets here, as one of the best players in the draft who is a perfect fit in their system, falls to them at pick sixteen. Ingram is exactly what the Jets lack on defense, an explosive pass rusher, who is also a emotional leader on the field, and plays hard on every snap. I am hearing rumors that the Jets have their sights set on two players, Notre Dame receiver Michael Floyd and Ingram and they may be willing to trade up to get one of them. In this scenario, Ingram falls into their laps, and the Jets get lucky. NOTE: I am on record as saying that I like freak athlete edge rusher Chandler Jones out of Syracuse (6'5 266lbs) slightly more than the shorter (6'1 260lbs) Ingram, however the explosive Ingram is ready to contribute and lead now and the Jets need to win now, so I think he is a better fit for the Jets.
Unchanged from Mock 4.0
17) Cincinnati Bengals – Stephon Gillmore, CB – South Carolina – I have heard rumors lately that more and more teams are considering Gillmore early, including the Jaguars at seventh overall and the Panthers at ninth overall, since he has impressive size (6'0 190lbs) and speed. He will clearly be the second cornerback selected in the draft now, and although the Bengals have several veterans at cornerback, they could use some talented youth like Gillmore for the present and the future. I love the Bengals young core, and do not think it will be long until they are contending for the AFC crown, and adding Gillmore would be a nice piece going forward. The Bengals have the luxury of multiple first round picks and solid depth across the board, so they can afford to draft the BPA at a position of need here, which Gillmore would be in this scenario.
Mock 4.0 Pick (Luke Kuechly, MLB – Boston College)
18) San Diego Chargers – Chandler Jones, OLB/DE – Syracuse- I have projected an offensive lineman or a wide receiver here over recent mock drafts, however the Chargers really need a young pass rusher opposite free agent addition Jarrett Johnson and they land a very good one here in the athletic Chandler Jones. It is a great week for the Jones family, Chandler's brother Johnny "Bones" Jones retained the UFC light heavyweight championship on Saturday night, and now little brother Chandler will be a first round pick. Jones looks lanky and skinny at (6'5 266lbs) and he can easily add strength and bulk to his frame, he has some DeMarcus Ware potential down the road with his combination of size and athleticism down the road. NOTE: The Chargers had needs at wide receiver, but signed plenty on the free agent market including Robert Meachem, Roscoe Parrish and Eddie Royal to go with the returning Malcolm Floyd and Vincent Brown. None of these players will be the gamebreaker that Vincent Jackson has been for the Chargers, so I will not rule out another weapon for Philip Rivers here, but offensive line is the more immediate need. They also need to get younger along the offensive line, since the release of long time left tackle Marcus McNeil and the retirement of long time right guard Chris Dielman, so that could be an option.
Mock 4.0 Pick (Cordy Glenn, OG/OT – Georgia)
19) Chicago Bears – Cordy Glenn, OG/OT – Georgia- Chicago did a great job this offseason, finding wide receivers for quarterback Jay Cutler, especially by trading for Brandon Marshall whose mere presence will make Sundays easier for everyone. They topped this off by adding receivers Devin Thomas and Eric Weems in free agency in addition to their stable which already includes Devin Hester, Earl Bennett and Johnny Knox. While the Bears could use help on defense, they have good players on every level and can find players later in the draft. A pass rusher opposite Julius Peppers is an option, and Whitney Mercilus (who went to Illinois) is a fit. However it's pretty clear the Bears number one priority is getting the offense going and keeping Cutler upright. Glenn is the best offensive lineman still available and brings versatility, as he can play either guard spot or right tackle in the Bears offense, allowing 2011 first round pick Gabe Carimi to slide to left tackle.
Mock 4.0 Pick (Jonathan Martin, OT – Stanford)
20) Tennessee Titans – Stephen Hill, WR – Georgia Tech – Most of the draft talk right now revolves around the Titans selecting a cornerback with this pick, however I am not buying it. Although they lost Cortland Finnegan in free agency, the Titans have their starters entrenched and can add some developmental corners in the later rounds. The Titans have Kenny Britt at wide receiver, and he is a true number one when he is playing, but he cannot seem to stay out of trouble or on the field due to injuries. Britt cannot be relied on, and young quarterback Jake Locker needs more weapons in the passing game going forward. Steven Hill is a big target (6'4 215lbs) who turned heads at the combine, and although he did not show it at Georgia Tech all of the time in their run oriented offense, he may develop into a true game breaking target for Tennessee down the road, and the offense could use a more reliable wideout.
Unchanged from Mock 4.0
21) Cincinnati Bengals – Courtney Upshaw, OLB/DE – Alabama – I have projected Baylor wide receiver Kendall Wright at this pick for the last few mock drafts, however I am hearing from various reliable sources that Wright has been unimpressive all offseason (issues with weight, speed, work ethic) and will NOT be selected in the first round. The Bengals could really use another wide receiver opposite superstar A.J Green for quarterback Andy Dalton, however in this scenario nobody worth picking is on the board. The Bengals make another strong addition to their defense in this scenario by selecting versatile pass rusher Courtney Upshaw out of Alabama, who has slid because he is not as athletically gifted as several of the players selected ahead of him, but may be a better football player. Upshaw can play with his hand in the dirt or standing up on the outside of a defense, and he would be an excellent fit with the Bengals stingy defense. If the Bengals want to reach for a wide receiver, Alshon Jeffery out of South Carolina could be an nice fit as a big target opposite A.J. Green.
Mock 4.0 Pick (Kendall Wright, WR – Baylor)
22) Cleveland Browns – Jonathan Martin, OT – Stanford- The Browns already drafted Trent Richardson in this scenario, but their offensive line is not great and needs other pieces around left tackle Joe Thomas and center Alex Mack to open holes for the former Alabama tailback. Martin is a tough as nails offensive tackle who fits the best on the right side in the NFL and would give the Browns one of the best tackles tandems in the NFL for years to come. Although Martin is not outstanding in any area, he is a solid all around player who is very smart and has excellent work ethic and he would be a nice upgrade on the line in Cleveland.
Mock 4.0 Pick (Mike Adams, OT – Ohio State)
23) Detroit Lions – Dre Kirkpatrick, CB – Alabama- I have had the Lions selecting a cornerback here for months now, however Stephon Gillmore should be long gone and Northern Alabama cornerback Janoris Jenkins' many character concerns are causing him to slide into the second round. Kirkpatrick is bigger (6'2 190lbs) and better against the run than the other cornerback options, and is excellent in press coverage due to his length and strength (I sound like Walt "Clyde" Frazer). Behind Detriot's excellent pass rush, Kirkpatrick should excel and his size will allow him to match up with the bigger wide receivers effectively on the next level. Detriot could also look at an offensive lineman such as Wisconsin's Center Pete Konz or Guard Kevin Zeiter with his pick.
Mock 4.0 Pick (Stephon Gillmore, CB – South Carolina)
24) Pittsburgh Steelers – Dont'a Hightower, ILB – Alabama – A perfect fit in Pittsburgh which fills a huge need, the Steelers recently released longtime starting inside linebacker James Farrior, and need youth at the position, and Hightower is exactly what they need. A big (6'2 265lbs)  linebacker who can really hit and is deceptively athletic (4.62 40 yard dash), Hightower already knows what it is like to lead an excellent defense. Although big Memphis defensive tackle Dontari Poe is difficult to pass up in this scenario, Hightower is too good and too much of a perfect fit for the Steelers to pass up.
Mock 4.0 Pick (Courtney Upshaw, OLB/DE – Alabama)
25) Denver Broncos – Dontari Poe – DT – Memphis- The Broncos are in "Win Now" mode following their trade for three time MVP quarterback Peyton Manning, and one of the weakest spots on their roster is clearly defensive tackle, where they are extremely thin. If the NFL Draft was based on the combine alone, the massive Poe (6'3 346lbs) would be a top five pick, after running a ricidulous 4.98 40 yard dash and bench pressing 225lbs a ridiculous 44 times and I would not be surprised if Poe reminded head coach John Fox of his former All-Pro defensive tackle Kris Jenkins. Poe's tape does not showcase his ridiculous combine talent, however Fox is one of the best in the league at getting the most out of his defensive linemen, and takes a gamble on the space eating defensive tackle here.
Mock 4.0 Pick (Alshon Jeffery, WR – South Carolina)
26) Houston Texans – Alshon Jeffery, WR – South Carolina – The Texans are the clear cut favorites in their divison now that Peyton Manning is playing in Denver, and their offense would get a much needed boost if they were to acquire a wide receiver opposite star Andre Johnson. Jeffery is a big (6'4 215lbs) target who excells at going up and getting jump balls, and would be an excellent second option opposite Johnson in the red zone. Although he is not the deep burner that would really take the Texans offense to the next level, he would excel as Johnson draws much of the attention of the opposing defense.
Mock 4.0 Pick (Chandler Jones, OLB/DE – Syracuse)
27) New England Patriots – Nick Perry, OLB/DE – USC – When Bill Belichick looks at Perry, he will see a young Willie McGinest, a similar player out of USC, who was a longtime fixture of the Patriots defense. Perry was once one of the top recruits in the country and is an absolute physical freak (6'3 271lbs 4.52 40 yard dash 38.5 inch vertical jump) who was a good player at USC, but never consistently produced as expected. The Patriots really need to upgrade their pass rush, and adding a physical freak like Perry could really help the cause. NOTE: I did not change this pick, because I again think Perry will remind Belichick of Willie McGinest and will draft him for this reason.
Unchanged from Mock 4.0
28) Green Bay Packers – Shea McClellin, OLB – Boise State – The Packers have lacked any pass rush opposite Clay Matthews, and it really hurt them last season, so helping him out is a priority. I have heard from several sources that McClellin WILL be a first round pick, and the Packers are known to be interested in him, so I am putting two and two together with this pick. I expect the Packers to draft heavily on defense with a few offensive linemen mixed in, as they look to put the pieces together to make another run at the Super Bowl. I would rather have a more athletic speed rusher, like Whitney Mercilus with this pick, and McClellin has missed some games due to injuries over the years, however he is a nice fit in Green Bay. He is a powerful outside linebacker with good explosion off of the line of scrimmage who will be a huge upgrade accross from Matthews.
Mock 4.0 Pick (Whitney Mercilus, DE/OLB – Illinois)
29) Baltimore Ravens – Pete Konz, C – Wisconsin – After losing offensive guard Ben Grubbs in free agency, the Ravens have a huge need on the offensive line, and Konz is ready to come in and start right away in Baltimore, where he can start at guard and eventually take over for the 35 year old Matt Birk at center. If the Ravens think they have more of a need at guard, Konz' Wisconsin teammate Kevin Zietler could fill that void and the Ravens also need to get much younger on defense, however offensive line is a more immediate need which needs to be filled right away and Konz can play right now. This is a huge draft for the Ravens, and they need to find players that can contribute now, or it will be time to rebuild the defense.
Mock 4.0 Pick (Dont'a Highower, ILB – Alabama)
30) San Francisco 49ers – Kevin Zeitler, OG – Wisconsin – The 49ers have one of the best offensive lines in the NFL, except they lost startingguard Adam Snyder in free agency, and do not have an acceptable in house replacement at the position. The selection of Zeitler here makes it back to back interior offensive linemen out of Wisconsin, which makes sense, because Wisconsin consistently has one of the top offensive lines in the NCAA. Zeiter steps in and starts from day one in San Fran, and fills a big void on a team that should contend for the NFC title, as it updraded their wide receivers by adding Randy Moss and Mario Manningham and returns every starter on their excellent defense.
Mock 4.0 Pick (Dre Kirkpatrick, CB – Alabama)
31) New England Patriots – Harrison Smith, S – Notre Dame – The Patriots really need help at safety, and Smith would help them right away in the back end of the defense. The Patriots need defensive players that can play right away, and Smith is a heady well rounded safety who should be able to step in right away and help the Patriots secondary. Let's be honest, this is a two safety draft, with Mark Barron being the top prospect. It has become apparent over the past week that Barron will be gone long before the Patriots pick, and Smith is the only other safety worth a pick until the third round. If the Pats do not grab him here, Smith won't last long, too many teams need help at safety. NOTE: Safety has suddenly become one of the most difficult positions to fill in the NFL, seems like there has been a dropoff of college prospects at the position.
Unchanged from Mock 4.0
32) New York Giants – Colby Fleener, TE – Stanford – At 6'5 245lbs, Fleener ran a ridiculous 4.45 40 yard dash at his Pro Day. In a weak tight end class, I would not be surprised to see a team pressed for help at the position to select Fleener in the first round. I considered sending him to San Fran at pick #30, even though they already have Vernon Davis, because head coach Jim Harbaugh recruited and coached Fleener at Stanford. The Giants did sign Martellus Bennett to be their starting tight end in free agency, and he is an excellent blocker, who can be inconsistent in the passing game. Bennett was just signed to a one year deal, and has 2012 to prove himself, or he will not be retained. Last year's starting tight end Jake Ballard tore his ACL in the Super Bowl and needed microfracture surgery (reserve tight end Travis Beckam also tore his ACL in the Super Bowl, but did not need microfracture). Fleener would instantly become a red zone target and would see time split out for Eli Manning and would give the Giants some depth at the position as a rookie as well as a consistent receiving threat to complement Bennett's excellent blocking and will develop into the starter down the road. NOTE: I had the Giants looking at linebacker Zach Brown or an offensive lineman here, but they traded for linebacker Keith Rivers from the Bengals and signed free agent offensive tackle Sean Locklear, lessening those needs. They need a running back to replace Brandon Jacobs and could look at Lamar Miller (Miami), Doug Martin (Boise State), or David Wilson (Virgina Tech) here or in round 2. It would be very unlike Giants general manager Jerry Reese to draft a running back early, he is outstanding at finding gems at the position later in the draft.
Unchanged from Mock 4.0
Just Missed The Cut:
Brian Quick, WR – Appalachian State – Probbaly the hottest name in the NFL Draft right now. Quick is a big (6'4 223lbs) wide receiver who is a former basketball player with great speed (4.45 40 yard dash). He has not played a ton of football and lacks experience, playing in Appalachian State's option system, but has flashed nice route running and soft hands. I have heard him compared to two small school receivers with similar size, Brandon Marshall and Terrell Owens, but without the attitude problems. I don't think Quick cracks round one, although he could, but he should hear his name called quickly (get it?) on Day 2.
Mike Adams, OT – Ohio State – The massive (6'7 323lbs) offensive linemen is unlikely to be selected in the first round of the NFL Draft, after testing positive for marijuana at the NFL Combine, which would not be a big deal if this was the first strike on Adams. However Adams laready is facing questions about his work eithic and physical skills, which combined with the fail drug test wil really cost him. Adams could be waiting a long time before his name is called this weekend.
Whitney Mercilus, DE/OLB – Illinois – The biggest problem with Mercilus is the fact that there is a ton of depth at his position and he only produced at a high level for one season at Illinois. However if he falls out of the first round, he will quickly have his name called in the second round of the NFL Draft, because of his talent at pressuring the passer.
Kendall Wright, WR – Baylor – The speedster (or at least he looked like one on the field at Baylor) has had a horrible offseason, and questions about his height (5'10) weight (190lbs) and speed (4.6+ 40 yard dash) will push him out of the first round. Based on his film, he should easily be a first round pick, however his poor offseason and lack of size will likely push him into the second round. In fact I have heard scouts say Wright will not be drafted until round three.
Zach Brown, OLB – North Carolina – Brown is an outstanding athlete (ran an official 4.50 40 yard dash at 6'1 244lbs) and notched 105 tackles 5.5 sacks and 3 interceptions last season at UNC. He is the a perfect fit as an outside linebacker in the 4-3 defense, and I do not see him lasting any longer than the middle of the second round of the draft.
Janoris Jenkins, CB – Northen Alabama – Jenkins is a very talented player who is sliding on draft day due to a slew of personal problems and off the field issues (kicked out of University of Florida, several arrests including once where he needed to be tasered, four kids with three different women.) He is a very talented player, who is a little undersized, but is excellent in coverage. If he did not have so many character issues he would be a lock in the first round.
Jerel Worthy, DT – Michigan State – There are some plays when Worthy looks like a Pro Bowler with his size, strength and quick first step. There are also games where you find yourself making sure he is even on the field. Consistency is key for Worthy, he could be a great player, but you need to questionif he will stop taking plays (sometimes whole games) off in the NFL.
Mike Martin, DT – Michigan – A player who is having one of the best post seasons in the entire draft pool, Mike Martin (6'1 306bs) first dominated senior bowl week, then followed that up with an excellent combine. Martin was in the top four defensive tackles in every event at the combine (including a 4.88 40 yard dash and 36 reps on the bench press) and will not need to wait long to hear his name called in April.
Alfonzo Dennard, CB – Nebraska – Dennard is a very good player who is somewhat a victim of a very deep cornerback class. He is a solid all around player, who should blossom into an excellent pro. It would not surprise me if he snuck into the bottom half of round one, but if not, he won't last long on day two.
Devon Still – DT/DE – Penn State – Still is a big (6'5 303lbs) defensive lineman that I think fits best as an end in the 3-4 front. His stock has slid a bit, there was a point where he looked like a top fifteen pick, and if he is used correctly he could be a gem in the second round. I previously had him going to the 49ers in the late first, but now I think he could go as late as mid second round.
Chase Minnifield, CB – Virginia – Bill Belichick is very familiar with Minnifield, as he coached his father, four time Pro Bowler and member of the NFL 1980′s All-Decade team, cornerback Frank Minnifield. Belichick desperately needs to upgrade the secondary in New England and, while everyone projects Minnifield to end up in more of a Cover-2 scheme, he can really play.
Lavonte David, OLB – Nebraska – If you have been watching college football over the last few years, you know the name Lavonte David, who was a tackling machine at Nebraska. The problem is, everyone thought he was too small to play linebacker in the pros, as he played in college at around 220lbs. David then showed up at the combine at 233lbs, did not lose any speed (4.56 40 yard dash), and once scouts study his tape you will start hearing his name a lot more.
Mohamed Sanu, WR – Rutgers – Most of the early mock drafts had Sanu penciled in as first round pick, however, Sanu struggled at the combine with a 4.67 40 yard dash (he improved at his Pro Day, running in the 4.4's. Sanu has always been a big bodied wideout (6'2 215lbs) is more quick than fast, and has excellent hands. He is a second rounder in my book, but should be a good number two wideout in the pros.
Reuben Randle, WR – LSU – A player that I am not a huge fan of, but whose name keeps coming up, Randle was the former top wide receiver recruit in the country when he decided to attend LSU. He is a big receiver, who always looked a little stiff and bulky to me, and never stepped up and dominated in Baton Rouge. I would avoid him, but you can't teach size and speed, so someone will grab him in round two. NOTE: I am hearing a rumor that Randle is a lock for round one and that one team thinks he is the best receiver in the draft. Could be his agent causing smoke, but sometimes, when there's smoke there are flames.
Brandon Weeden, QB – Oklahoma State – I am very interested to see where Weeden is selected on draft day. He is clearly a first round talent, however, he is already 28 years old, following a stint in minor league baseball. He is already older than most of the starting QBs in the NFL by a few years. I think he would be a great fit in the second round for several teams with question marks at quarterback.
Mitchell Schwartz, OT – California – Schwartz has NFL bloodlines, his brother Jeff was a starting offensive lineman for the Panthers, who missed the 2011 season due to an injury.He is a big (6'5 318lbs) player who likely proects at right tackle in the NFL, and I am hearing whispers that he could sneak into the late first round. I still think he is going to be a mid-late second rounder, but he is someone to keep your eyes on,
Honorable Mention: Andre Branch, DE – Clemson, Kendall Reyes, DT – UConn, Mychal Kendricks, MLB – Cal, Josh Robinson, CB – UCF, Jayron Hosley, CB – Virginia Tech, Lamar Miller, RB – Miami, Doug Martin, RB – Boise State – Vinny Curry, DE – Marshall, Brandon Boykin, CB – Georgia, Brandon Thompson, DT – Clemson, Zebrie Sanders, OT – Florida State, Kelechi Osemele, OG – Iowa State, Ronnell Lewis, DE/OLB – Oklahoma, Dwayne Allen, TE – Clemson, Bobbie Massie, OT – Mississippi, Joe Adams, WR/KR – Arkansas
You can find our mock on various databases as well: