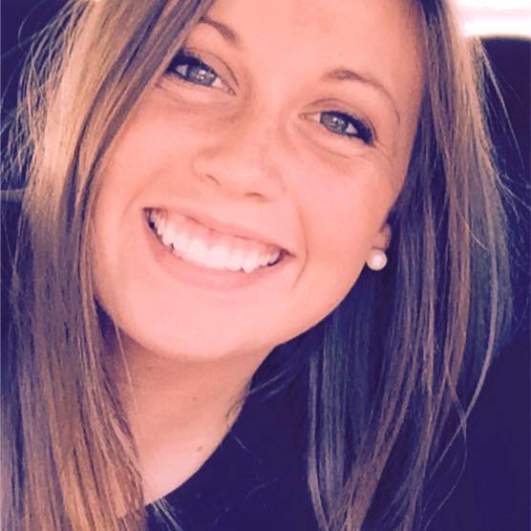 NYPostA former high school teacher in Arkansas accused of sleeping with four different students — two of them in the same night — stood before a judge Wednesday. Jessie Lorene Goline, 25, faces one count of first-degree sexual assault, Arkansas Online reported. Four students — three from Marked Tree School District and one from East Poinsett County School District — allegedly had sex with Goline, who was a teacher at Marked Tree High School, from January to April 2016, according to Arkansas Online. Goline reportedly contacted the students via text messages, which, according to court documents, "became more and more sexual in nature." One of the students stated Goline texted him and asked him to go to her apartment, where they later had sexual intercourse. Another student said Goline picked him up in Marked Tree, then drove him to her apartment in Jonesboro, where they had sex twice, KAIT-TV reported. That student told authorities that another student also visited Goline's apartment that same night. A third student told Arkansas State Police that Goline sent him sexually explicit texts, including a photo of herself in undergarments. The student said Goline commented on "how good he looked in class," and "texted him that she would like to have sex with him but he was too young." Goline told authorities that she had sexual relations with four students, according to Arkansas Online, but believed one of them was 18, when he was "way younger than what he had told her." Court documents stated that Goline went to Principal Matt Wright's office crying, while he was in the midst of reporting the situation to the Arkansas Crimes Against Children hotline. When Wright asked if she had any inappropriate contact with students, Goline allegedly said, "I'm not going to lose my husband," but added, "We had sex." Goline was booked into the Craighead County Detention Center on Wednesday afternoon on a $5,000 bond, and was waiting for an Oct. 31 court appearance. KAIT-TV reported she was released from custody later in the afternoon. If convicted, Goline could face 10 to 40 years, or life, in prison.
Another day, another teacher gets busted having sex with her students, just yesterday we wrote a blog about an attractive 26-year-old Michigan teacher named Allyson Moran getting arrested for having sex with one of her students. The next day, a married 25-year-old art teacher from Arkansas named Jessie Lorene Goline totally one ups that story. Jessie Lorene Goline has sex with four male students, including two in the same night, and claims the students lied by telling her they were 18-years-old (because that makes it okay? And isn't the age of students information that is readily available to teachers?) The students were "way younger." The inappropriate relationship followed the normal modern day trajectory, texting to sexting to sex. Jessie Lorene Goline was open for business, she had sex with one student, and when he bragged about it to his friends Jessie Lorene Goline has sex with them too. We often say here at SportSmasher.com that a teacher getting busted for having sex with her students is a victimless crime, because these students are living out every teenage boy's fantasies, but there is one victim in this case who we feel horrible for and that's Jessie Lorene Goline's husband. Imagine finding out that your wife was getting a train run on her by a bunch of teenagers behind your back. Jessie Lorene Goline's husband is the real victim here.
P.S. Where were all these hot horny teachers in their mid-20's when I was growing up? When I was a kid, all my teachers were elderly women who smelled of cigarettes, and resembled sea monsters. With hot young teachers and social media it's a great time to be a teenage boy.
For More Teachers Getting Busted For Sex With Students From SportSmasher.com CLICK HERE
This Saturday Night Live sketch sums up the male students who are the "victims" of female teacher sex perfectly: