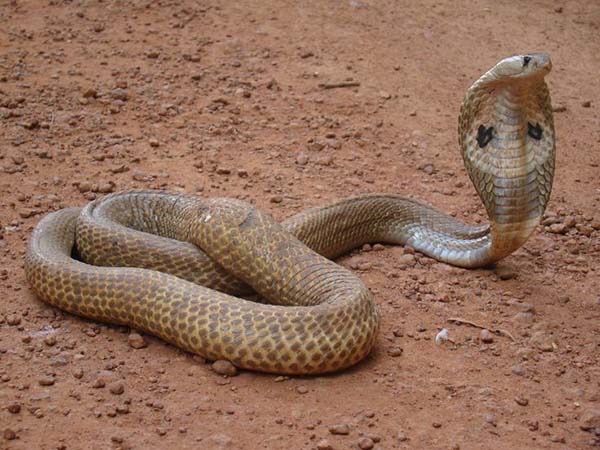 GulfNews A man bitten by a venomous snake in Bihar bit his wife in the wrist as his last wish was to die together. The woman was saved by a doctor although the man died. The incident took place in Samastipur district, some 90km north of Patna, on Saturday. As per reports, Shankar Rai, a resident of Birsingpur village in the district, was asleep in his home on Saturday night when a deadly snake bit him. When he woke up in the morning, he found his condition worsening and suddenly turned emotional. Apparently realising that he won't survive for long, he came rushing to his wife Amiri Devi and bit her hands saying he loved her very much and wanted to die together. Both fell unconscious soon, witnesses said. Immediately they were rushed to a local government hospital where the man died soon after being admitted there. However, the woman was saved by the doctors due to timely medication. "The woman could be saved as her treatment began on time. She is safe now," a local medical practitioner Dr Jaykant told the local media on Monday. According to the victim's wife, her husband sank his teeth into her wrist wishing to die together and remain united even in death but his last wish remained unfulfilled. "He told me he loved me too much and want to die together before grabbing my wrist and sinking his teeth into it. I allowed him to do so," the woman told the media.
It's a modern day Romeo and Juliet, featuring a death pact between lovers, stupidity and snakes. This married man was bitten by a poisonous snake, and realizing that he did not have much time life, he bit his wife so she would die too. And she agreed to it! I'm sorry, I love you honey, but if you get bit by a venomous snake and the end is imminent you're making he trip to the other side solo. If you start trying to bite me, and try to infect me with your deadly bite like a zombie, I'm defending myself like they do in zombie movies. It's a nice gesture by the wife and all, but the husband got bit, he needs to deal with the consequences instead of trying to take people out with him.
NOTE: You can get bit by a snake, then bite someone else, transferring the deadly venom? That does not make sense to me, I know if someone gets bit by a snake, you are not supposed to try to suck the poison out of the wound because it not only does not work but the sucker can also get poisoned. However, The New York Post is reporting this story, so Their has to be some truth to it. It's not fake news.
For More Animal Attacks CLICK HERE:
For More Animal Attacks From SportSmasher.com CLICK HERE