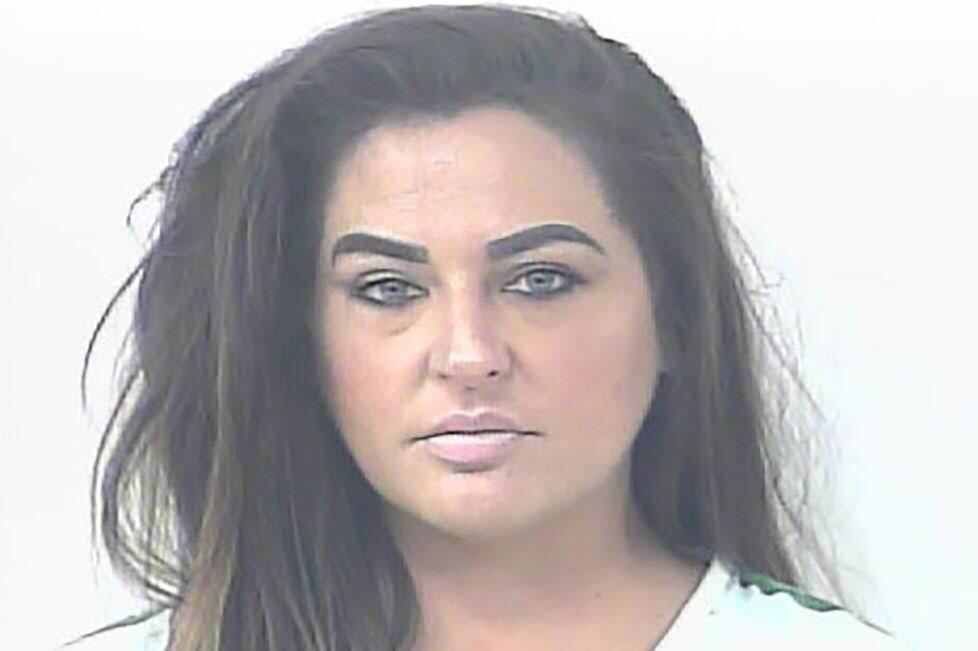 DailyMail A Florida woman was arrested for allegedly paying a 15-year-old boy up to $300 for sex. Rebecca McGraw, 38, was arrested on Saturday and has been charged with five counts of unlawful sexual activity with a minor, according to police. Authorities say that McGraw admitted to at least five sexual acts with the teenager. The boy's mother reported the alleged child sex abuse to police officers after she found a text message in her son's phone. 'In that message it was words to the effect that this child needed to seek out medical attention for a possible sexual transmitted infection,' Sergeant Joe Norkus of Port St Lucie Police told WPBF. Police discovered that McGraw, an assistant manager at the Sail Pointe Apartments, had a sexual relationship with a child who also lived at the complex.  Records show that McGraw told police she knew the boy's age since fall 2016 and reported performing sex acts on him 'multiple times in 2016 and 2017'. The victim told police he met the 38-year-old around spring 2016 and that she invited him into her home where 'he would hang out frequently and smoke marijuana and drink alcohol', records state. He told police of 16 incidents of sex acts, and said she gave him a debit card to withdraw money at a grocery store ATM so she could pay him. She also let the 15-year-old drive her car without her presence. The age of sexual consent in Florida is 18.  McGraw was booked into St Lucie County Jail and is being held on bonds totaling $125,000. 
If Rebecca McGraw wanted to get laid, it seems to me that she could easily go to any local Florida bar, and get some drunk guy to bang her. Instead she went full sex offender, and hired a local fifteen-year-old boy to be her male prostitute, paying him $300 and getting him drunk and high in exchange for sex. When it comes to stories about male students getting caught having sex with their female teachers, informally say that it is a victimless crime, the student gets to bang his female teacher and probably becomes the most popular kid in school for having a sexual conquest that every other student has been fantasizing about. It's not a crime if the "victim" beats off to it later. However in this case, there is a victim and I do feel bad for the teenager, because Rebecca McGraw apparently gave the boy an STD.
Only in Florida:
This concludes another chapter of "Fucking Florida: Tales From America's Most Fucked Up State" for more, click the ""Fucking Florida" tag on this page.