This picture is currently going viral, and it shows one hungry Detroit Lions fan going to town in the parking lot on his favorite dirty brown food group…ass. If you are going to eat ass, a tailgate is a dangerous place to do so, as this woman has probably drinking cheap beer and eating hot wings all afternoon long. Our thoughts and prayers go out to this brave Lions fan, he ate dangerous tailgate ass, like a true American hero.
Sometimes, when you are tailgating in Detroit, duty calls.
UPDATE: Is this a man eating a woman's ass or a man eating another man's ass? Upon further inspection it seems to be Lions fan man-on-man parking lot public indecency.
This Marks The Second Time In Recent Weeks We Have Seen Ass Action At An NFL Game, There Was Butt Stuff At The Buffalo Bills Game A Few Weeks Back, CLICK HERE For That Story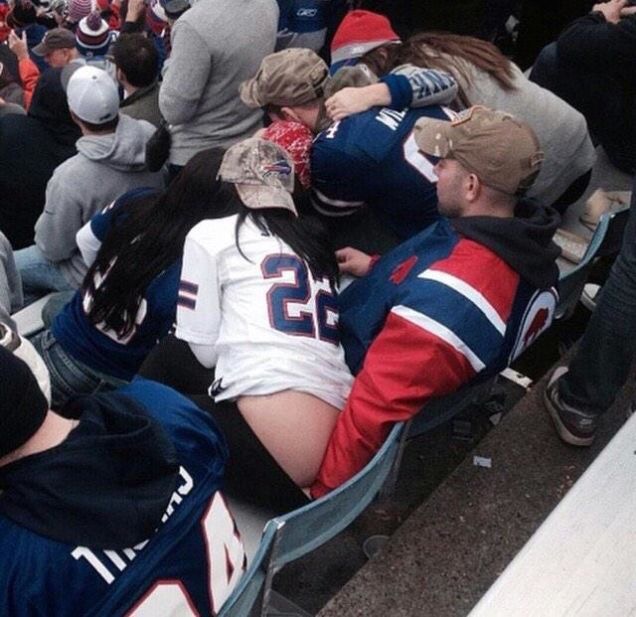 H/T Deadspin VIA @PeteGothard