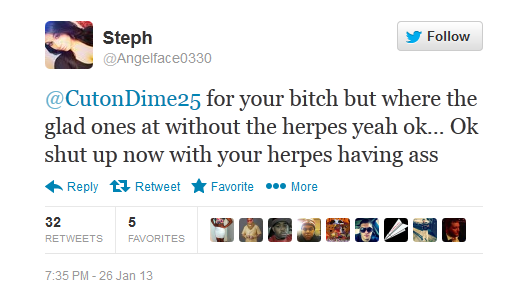 And Shady proceeds to delete his account.
LeSean McCoy and his baby mama, Steph, went AT IT on Twitter last night.  Probably one of the most drawn out Twitter fights I remember an athlete having.  It got real personal.  Basically McCoy called Steph a free loader (likely) and Step told the world that Shady McCoy has a small dick, herpes, ate her out to avoid child support payments, and his current girlfriend is banging his best friend.
Crossing Broad has the entire conversation saved!
Let's get to the collection of pictures of "Steph" from her Twitter: